There is an interesting account of
www.watchmaster.com
if you click on this link :
http://forum.tz-uk.com/showthread.ph...autionary-tale
With that and their practice of presenting apparent "savings"....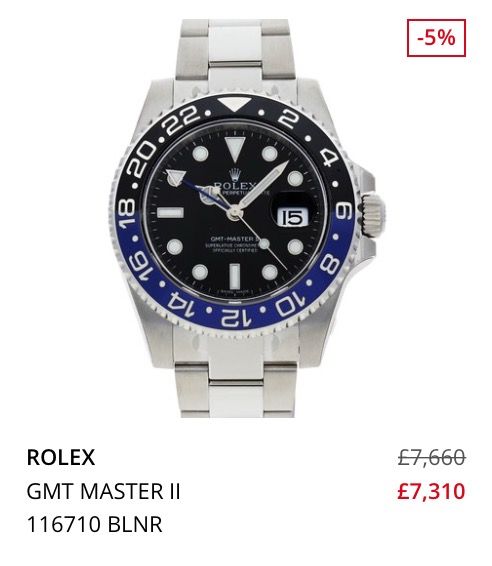 (colonial members might like to know that UK RRP for the 116710BLNR is £6,550).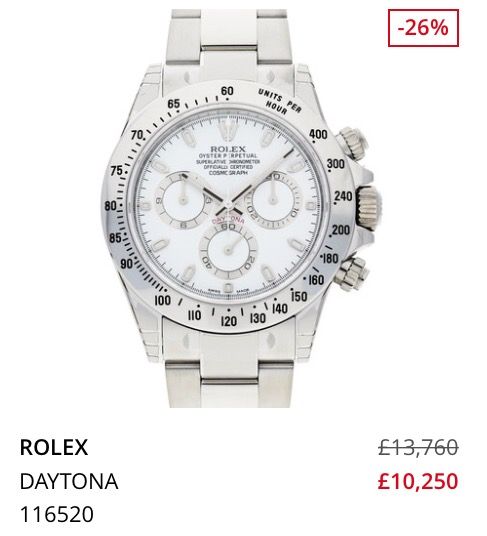 (the 116520 is still in the current UK price list with an RRP of £8,800 while the ceramic bezel 116500 is there at £9,100).
(UK RRP for the 116610LV is £6,600).
(UK RRP for the 116660 D-Blue is £9,150).
...I don't think I would go near them.
HM
__________________
Comex: 5513, 5514, 1665, 16800x2, 16600 * Mil subs: 5517x2, 5513x9, 5512 * Submariners: 6536/1x2, 5508, 5513 PCG underline & double SWISS, 5513 gilt Bart Simpson, 5513 m-firstx2, 5513 gloss WGx2, 1680 Red, 1680 White Mk1 & Mk2 * Sea-Dwellers: 1665 DRSDx2, Great White x2 * GMT-Masters: 6542, 1675 & SeaKing 116710LN * Explorers: 1016x2, 5500x2, 14270 Blackout, 1655x3 * Misc: Milgauss 1019x3, Cosmo 6263