I have been looking for a big bubbleback with honeycomb dial for quite some time but just until recently.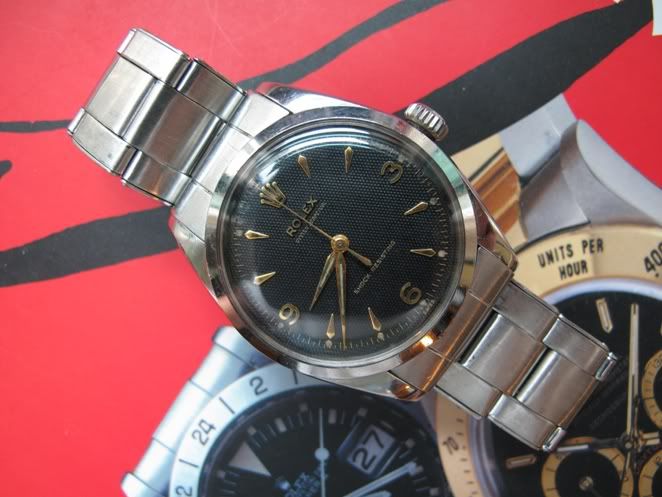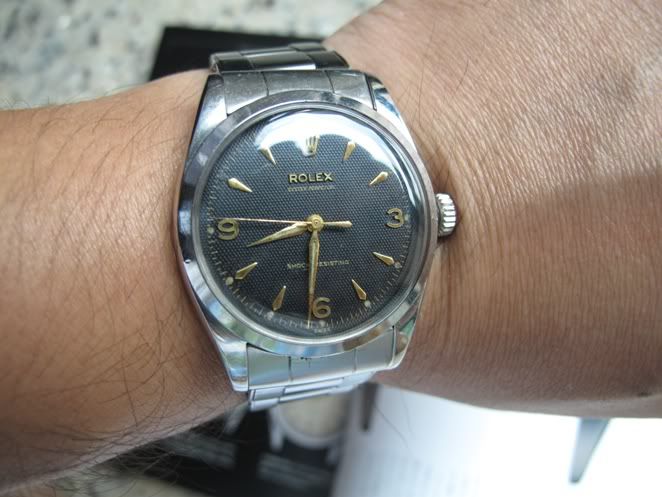 Actually I did not target to find any 369 dial but rather looking for a honeycomb dial. Incidently met this ref : 6298 which was produced in 1953. This 6298 is 36mm in diameter and come with A296 semi-enclosed movement.
Although she is not a vintage explorer, it just has the very similar DNA such as the same movement, same case, and very much similar dial. The only difference is the word "Explorer" on the dial. I just love it.
Comparing my 6298 with the 6299 (pic borrowed), they just look very much similar..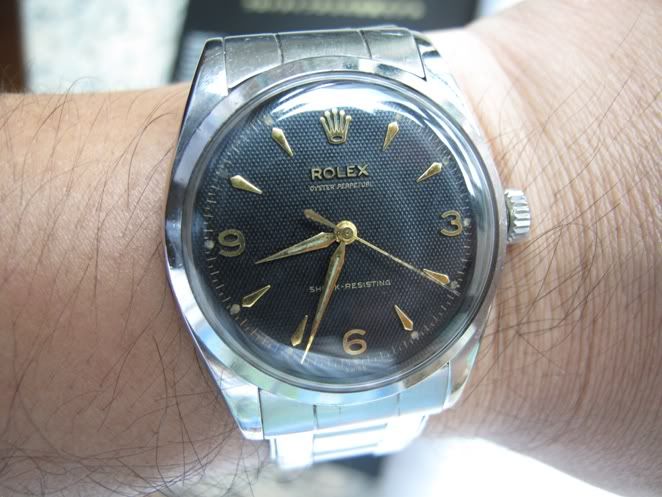 [pic borroed]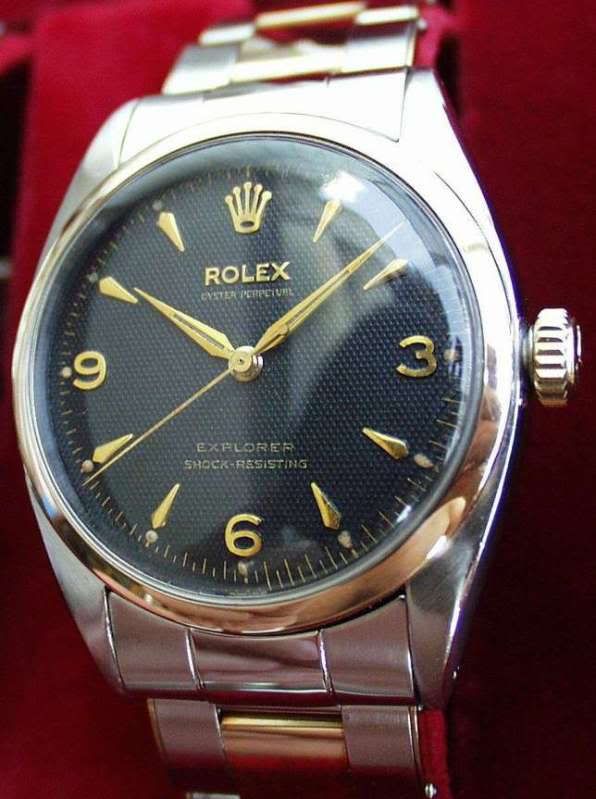 6298 on wrist .....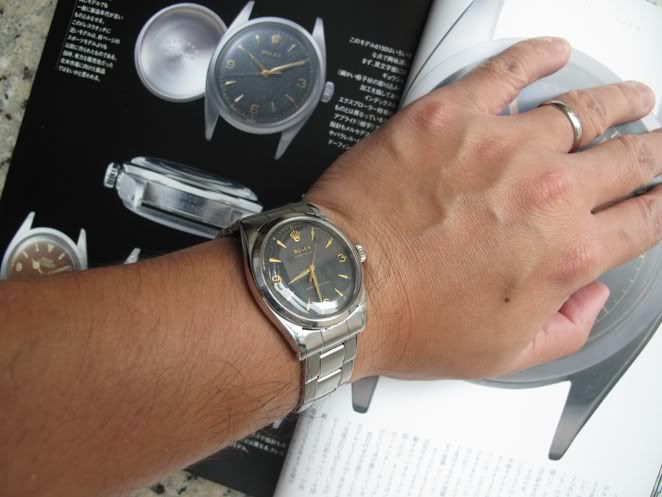 / to be continued